Tasks
Tasks is one of the utilities accessible to the Tier Plan users on minerstat. The Tasks functionality allows you to assign various tasks with specific due date, including a choice for assignee, priority, and target, be it worker, group, or global with added commentary from the team members.
Managing Tasks
When you open the Tasks page, you're presented with a view of your tasks in Ongoing status.

You can mark the task Complete to move it to the completed section or discard it to move to the Discarded section. The given example is a low-priority task assigned to anyone, named "Yearly Maintenance" for the worker "win" and 9 comments, that is overdue. By clicking onto the button next to "type" you can visit the profile of the worker the task's been assigned to or the stats of the group, if the task target is a group.
On top of the tasks lists are filters for assignee, priority, Status (Ongoing, Completed, Discarded) and type (Any, Worker, Group or Global).
If the task's been marked as Completed or Discarded, you can reactivate it to set the Ongoing status.
Tasks on Worker's profile page
You can also see the tasks button on the worker's profile page. From there you can mark a task as Discarded or Completed, add new tasks or open the Ongoing Tasks view.

Adding a task
When clicking "Add new task" a pop-up menu appears with several options to set.
Enter the task title and description, which can contain the information necessary for completing the task, steps, etc.
Set the due date by either typing it in in the "Due to" entry field and pressing enter or selecting in the calendar.
Select the priority (Low, Medium, High) and who the task is assigned to, which can be set to Anyone or one of the team members [LINK TEAM MEMBERS ARTICLE HERE]
Select the Type of task. When selecting Group or Worker types, an additional selection menu will appear where you can choose the target group or worker.
Click Add task to save or Discard to cancel adding a new task.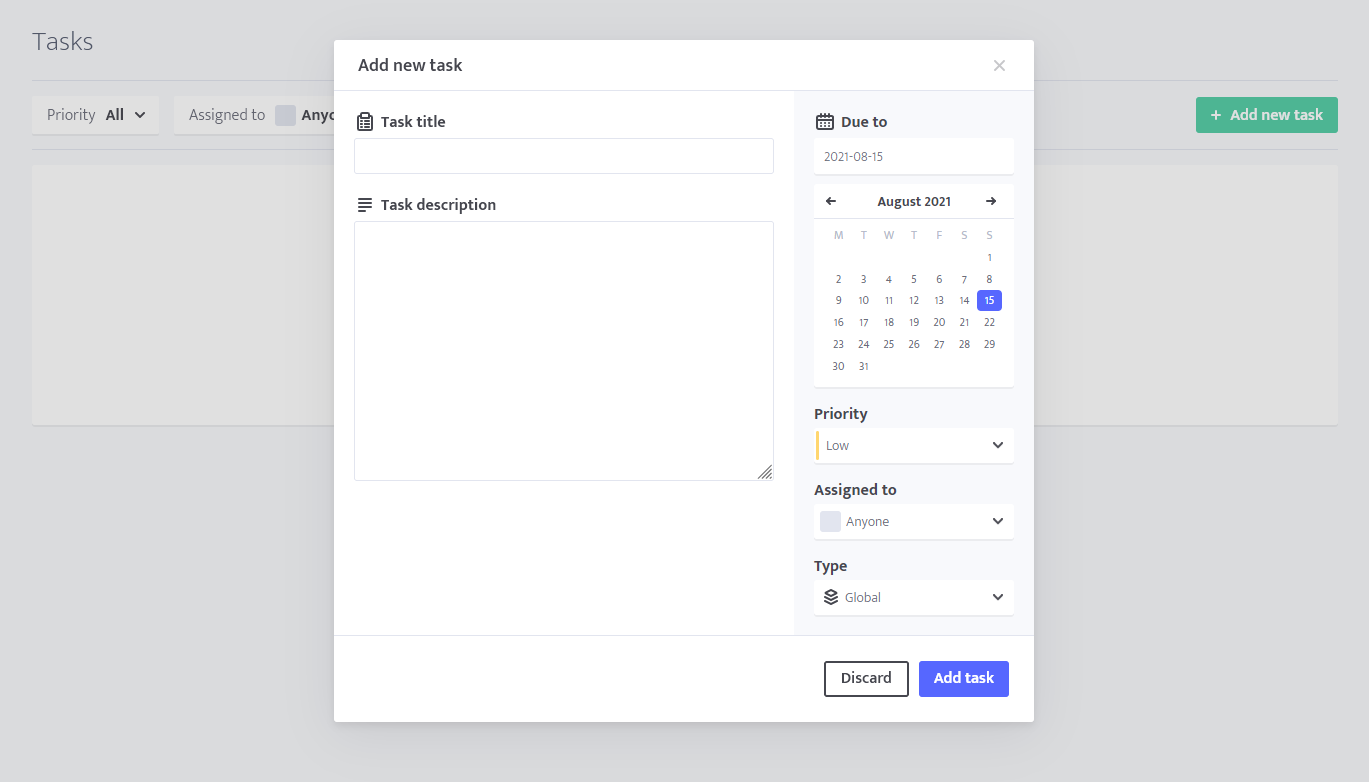 Viewing and modifying a task
You can change the tasks's due date, priority, assignee and target by clicking onto the task's name and description in the task list. It is also possible to add comments to it in the Activity section.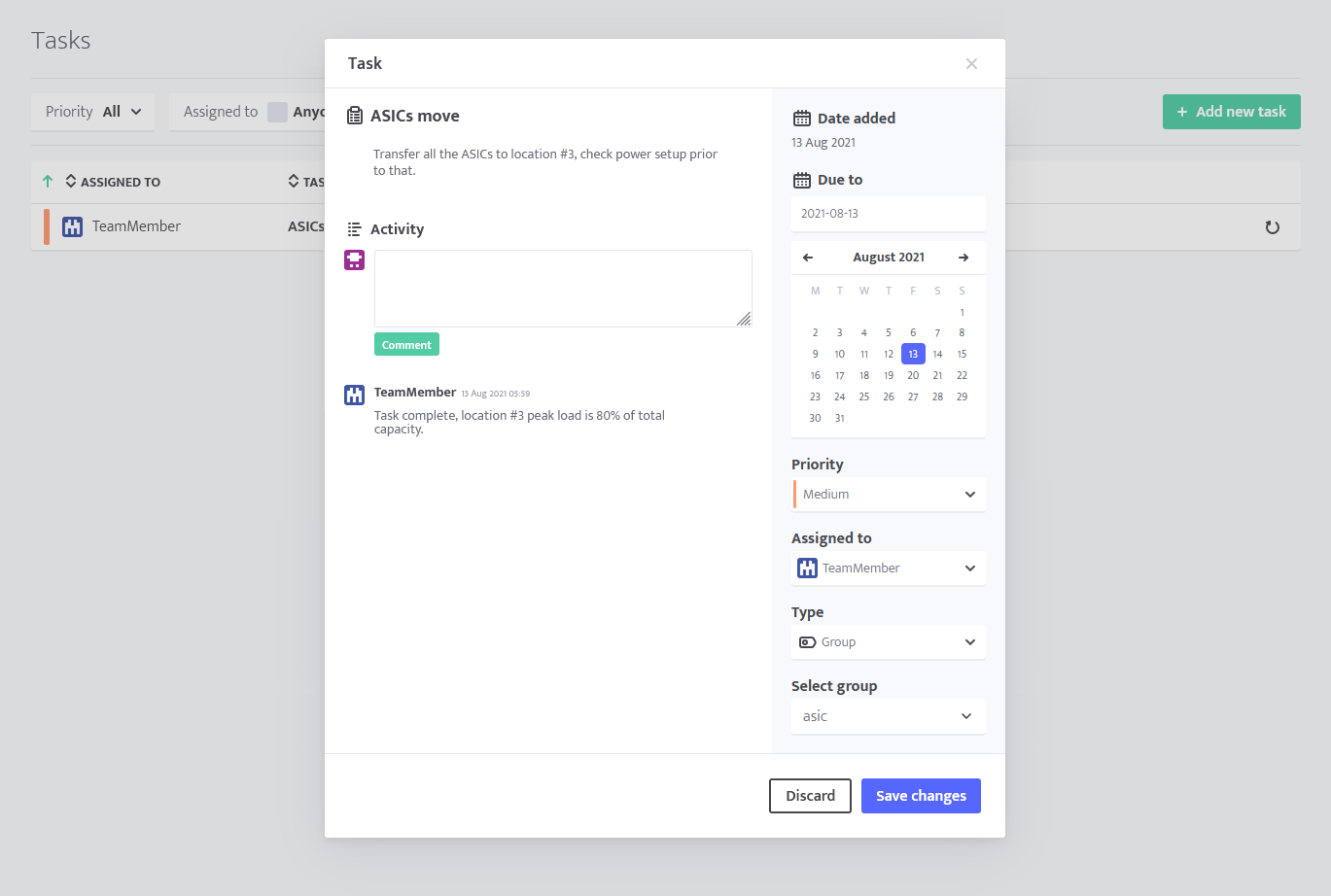 Revolutionize your mining operation with minerstat
It's easy and free to get started. Monitor, manage, and optimize your mining rigs with our powerful platform.
Sign up for free now