Unable to login to Windows Node: Waiting for backend
If Windows Node doesn't allow you to login to the application and displays error Waiting for backend, this is because the main service isn't running.
B001/B003 - Backend not running, incompatible hardware, or reserved ports. The reason why the service isn't running is usually connected to the firewall or Windows Defender blocking it. In this case, in order to use Windows Node, you will need to whitelist the Windows Node application in your antivirus, Windows Defender, or firewall. If you whitelisted or disabled ativirus, Windows Defender, and firewall and you are still getting the same error, make sure to re-install minerstat Windows Node application as it could be that some important file was already deleted and is preventing you to run minerstat Windows Node.
B002 - Corrupted login. To solve it remove %localappdata%/minerstat folder.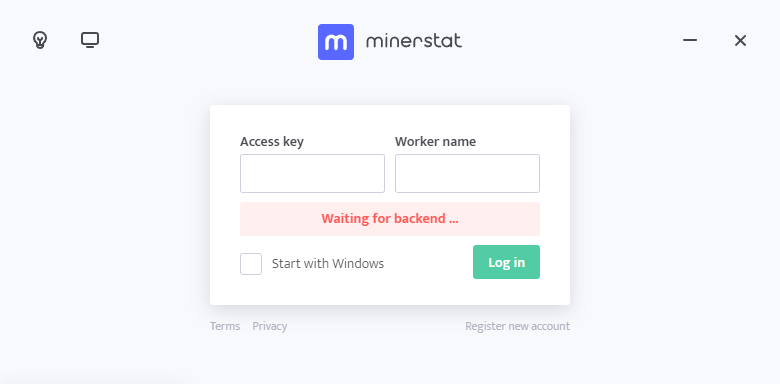 Please note that we don't recommend mining on personal computers that operate with personal data.
It's easy to get started and it's free
Use minerstat software and improve your mining operation
Sign up for free