Unable to login to Windows Node: Waiting for backend
If Windows Node doesn't allow you to login to the application and displays error Waiting for backend, this is because the main service isn't running. The reason why the service isn't running is usually connected to the firewall or Windows Defender blocking it. In this case, in order to use Windows Node, you will need to whitelist it.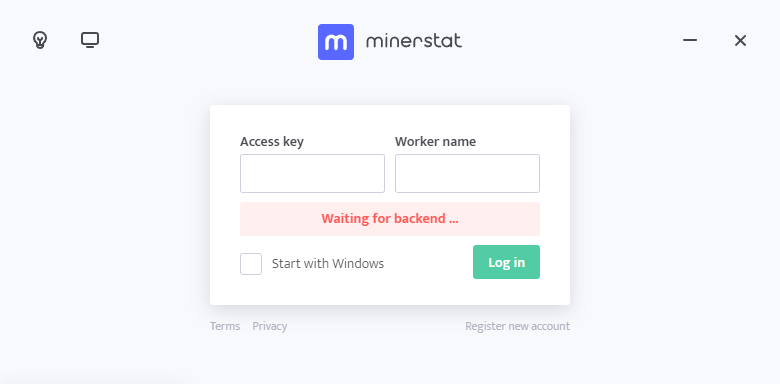 Was this article helpful?
Stratu.ms - A new hashrate proxy service by minerstat
Regain your privacy • Improve your latency • Server-side switching