Miner API is unreachable
If your minerstat application for Windows is reporting error "Unable to fetch miner API" or "Miner API is unreachable", you can use this troubleshooting guide that will help you fix the issue.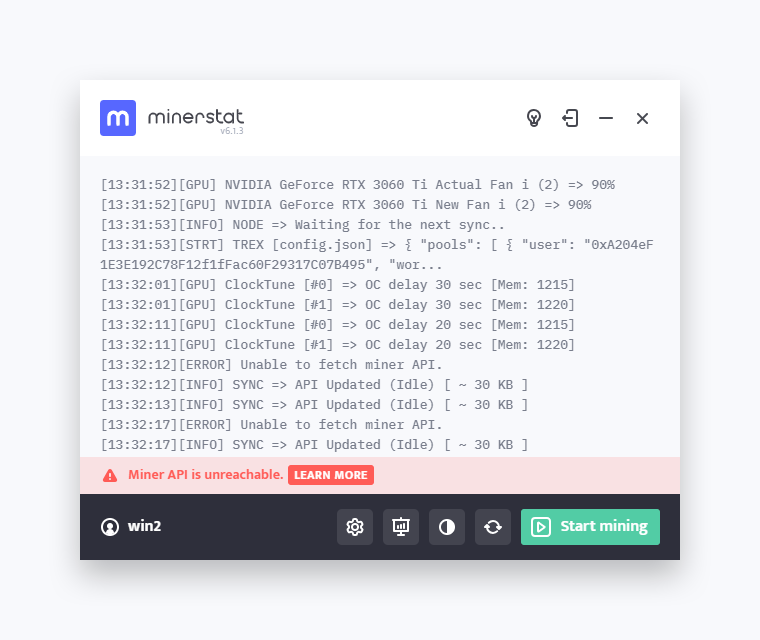 1. Incorrect path installation
Uninstall minerstat for Windows
Download fresh copy from minerstat and install downloaded software to default install location C:/minerstat-windows - Don't use your own paths or name your folders with special characters, spaces, or anything that could break mining client.
Run application C:/minerstat-windows/minerstat.exe
Explanation: Some mining clients are unable to start if you are using custom paths especially if you put space or special characters to the file's location. Keeping the default path will help you avoid these troubles.
2. Defender & Firewall
Close down minerstat application
Click on DisableDefender.exe and DisableFirewall.exe from C:/minerstat-windows - it doesn't matter if the file's output says "error" as some part of the code will be applied anyway
Validate if both got disabled in the system settings
Make sure Defender Real-time protection is disabled as well
Delete C:/minerstat-windows/cli/clients folder
Run application C:/minerstat-windows/minerstat.exe
Explanation: Windows by default blocking new ports and removing miner starting files by doing this miners can run naturally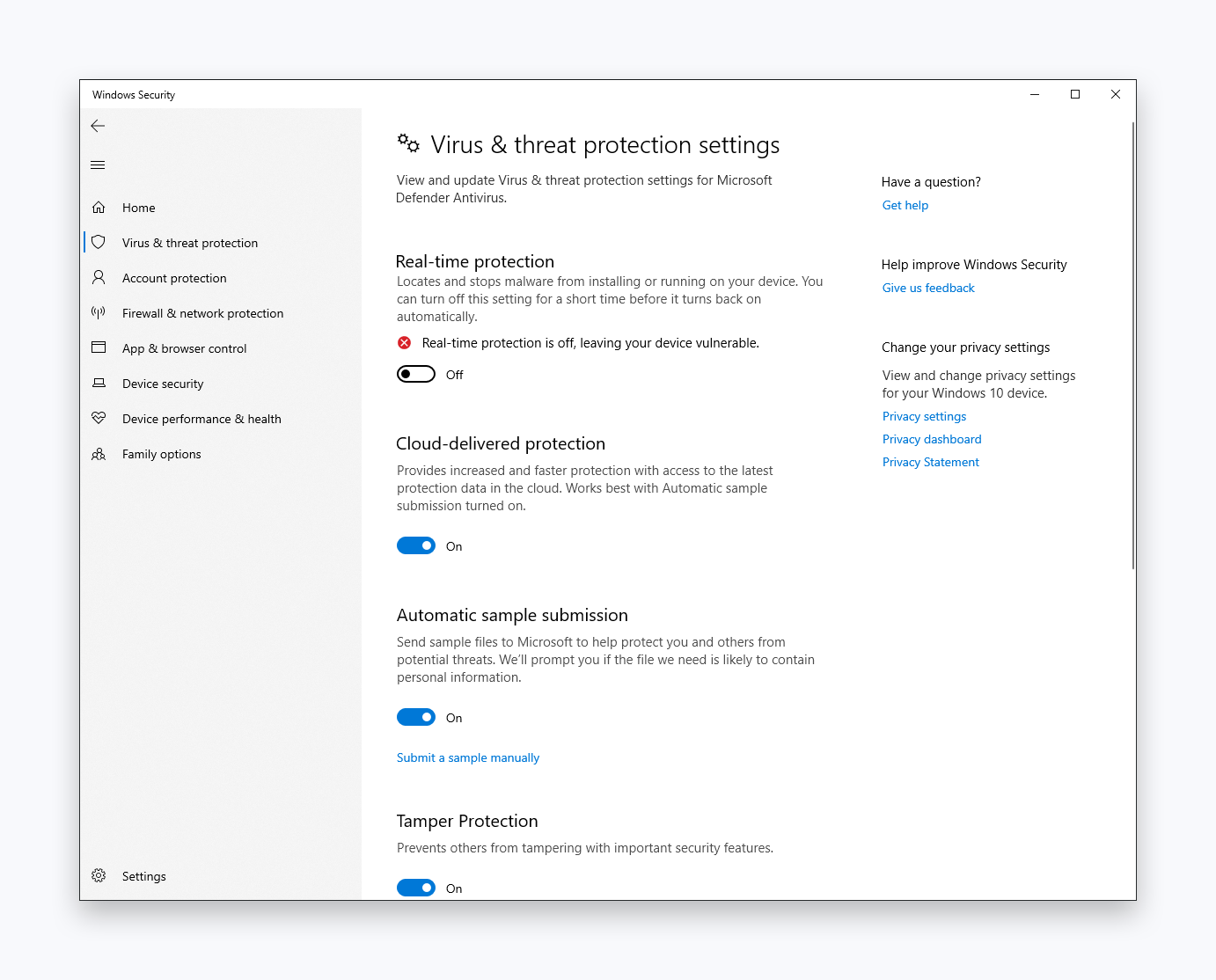 3. Unsupported hardware or not enough VRAM
Open list of supported hardware and make sure that your GPU is listed as supported. If it's not, you can't use minerstat application.
Check if your GPU has less than 4 GB VRAM. The default mining client on dashboard is set for mining ETH (Ethereum), which requires at least 6 GB GPU. If you are trying to mine with laptop or personal computer with a GPU with less than 6 GB VRAM, you will need to configure your worker to mine some other coin (for example RVN or ETC).
Explanation: Mining clients and minerstat application don't support certain hardware that is not capable to mine.
4. Broken mining client configuration
Open worker's config
Navigate to default client and click on "Reset to default"
Make sure you have selected valid coin, pool, and wallet and that you have entered something in the password field.
If this doesn't help, try to select some different mining client, different pool, and different coin.
Explanation: If your config is broken, your mining client won't be able to run. Same goes for improperly configured worker (for example, mining to ETH pool with BTC wallet or mining to BTC pool with GPUs).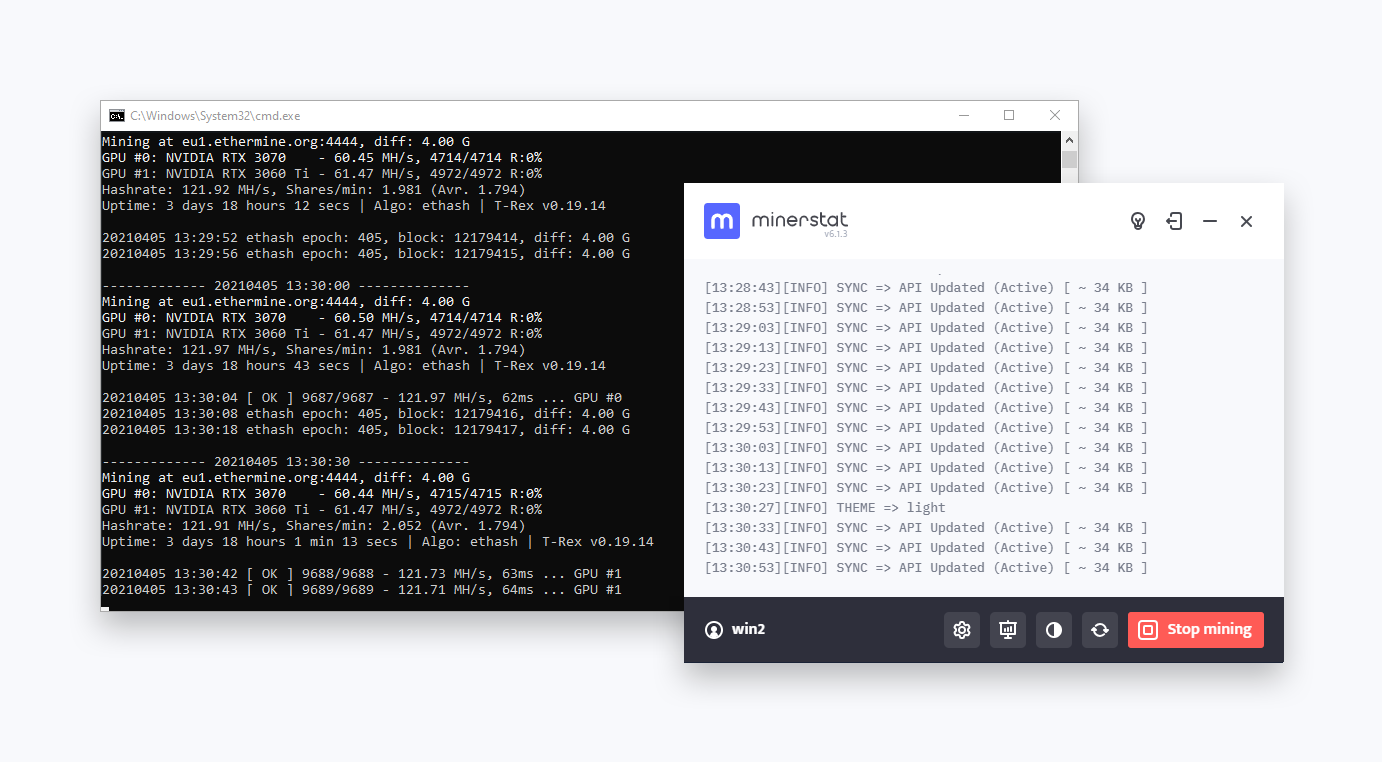 This troubleshooting guide will help you identify what is causing the problem. If your mining client isn't running as displayed on the image above, then you are applying invalid mining client configuration, you are using unsupported hardware or Windows Defender removed some important files. If your mining client is running, but API is still unreachable, you are probably having issues with firewall blocking your minerstat application.
It's easy to get started and it's free
Use minerstat software and improve your mining operation
Sign up for free