How to set up custom payout threshold on Ethermine?
On Ethermine you can set up custom payout threshold on the Settings section of the website. You can set it up by following the next steps.
Open Ethermine's official website and enter your wallet address in the search field.
Your dashboard will open up.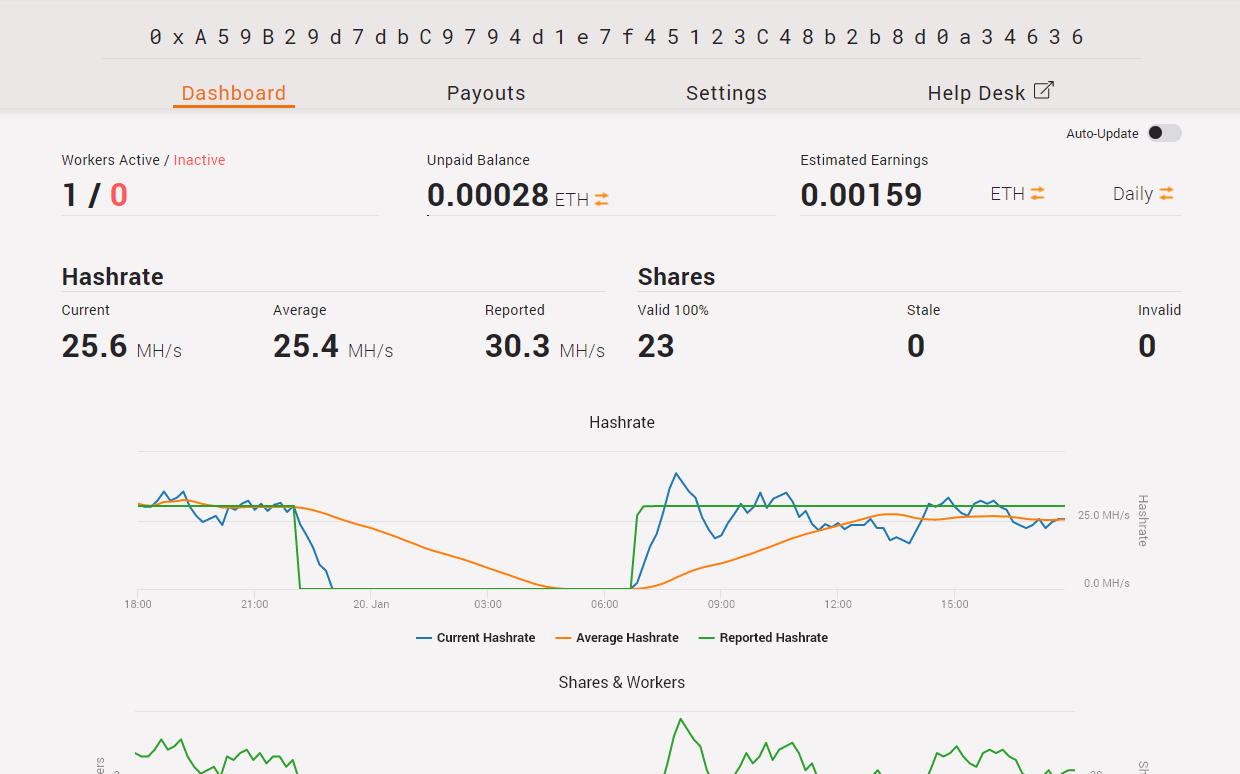 Navigate to Settings.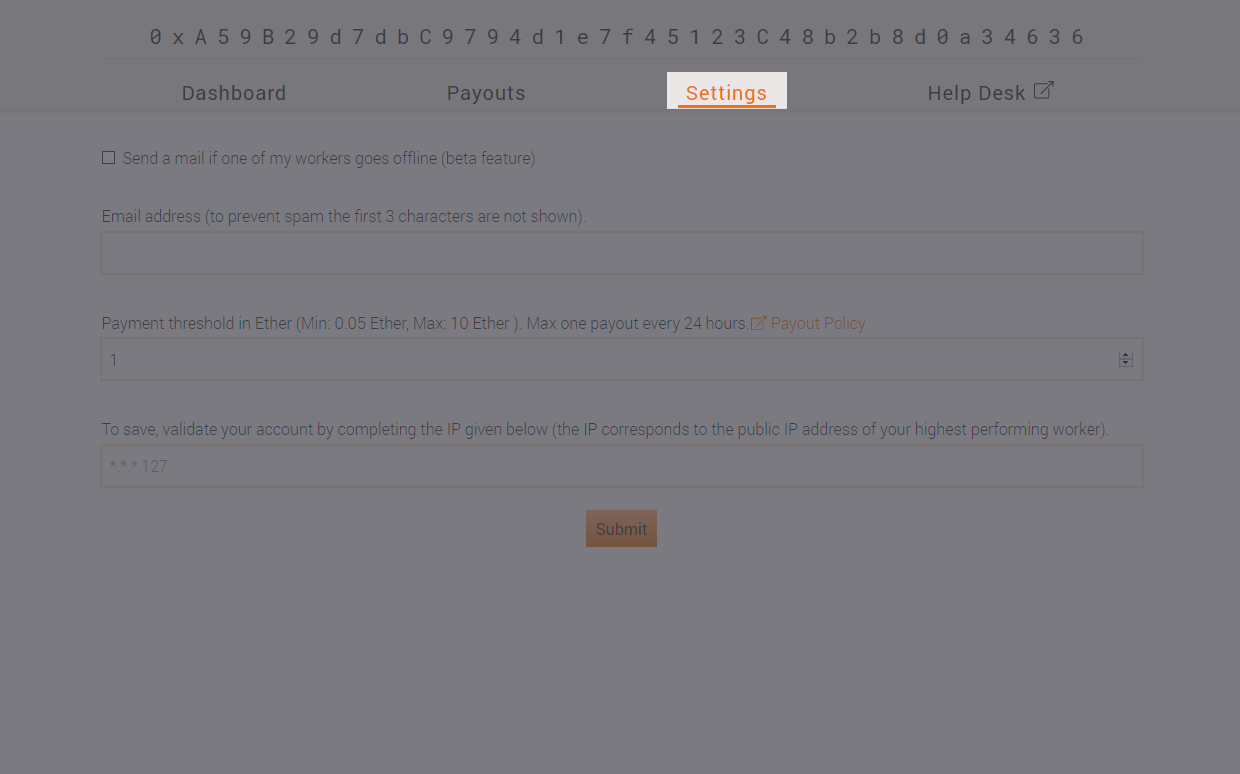 Under "Payment threshold in Ether" enter 0.1 ETH to set up the lowest payout threshold or any other number larger than 0.1.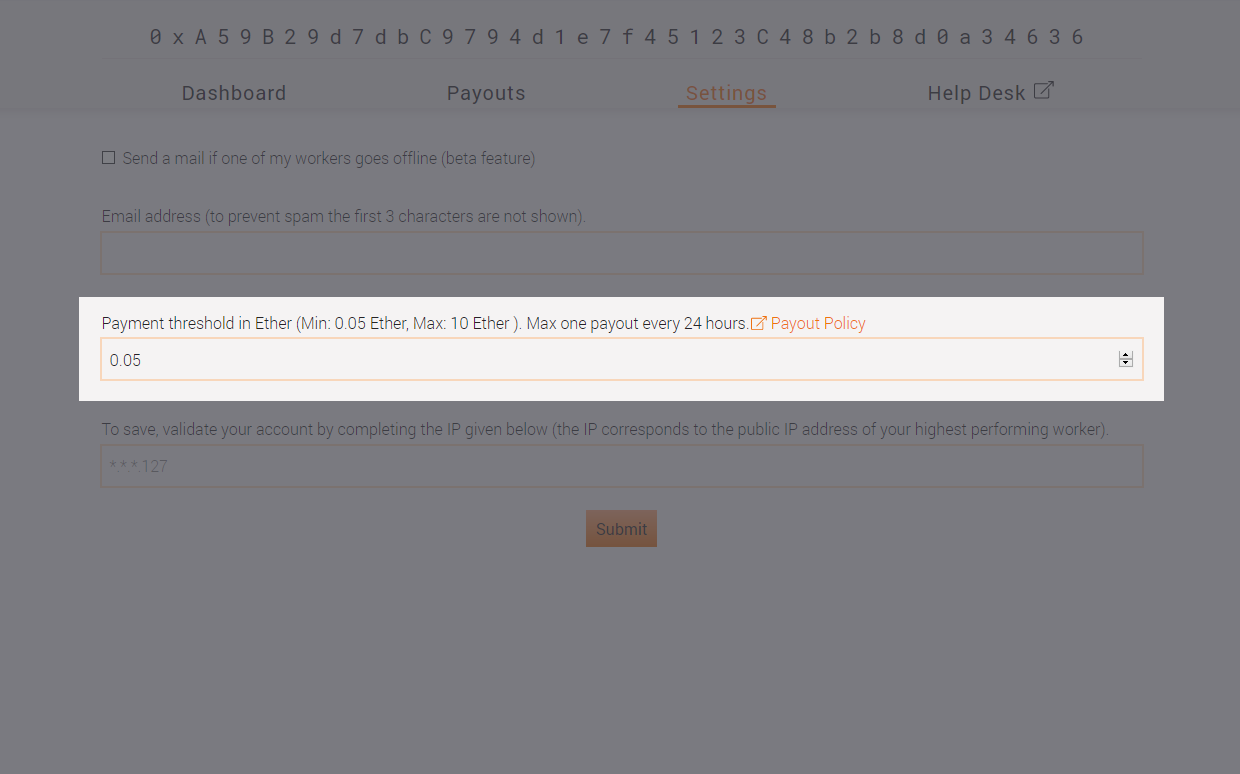 You will need to use your remote IP, which you can find on your worker's profile. It is first blurred out, but you can see it and copy it once you hover your mouse over it. Make sure to copy remote IP and not local IP.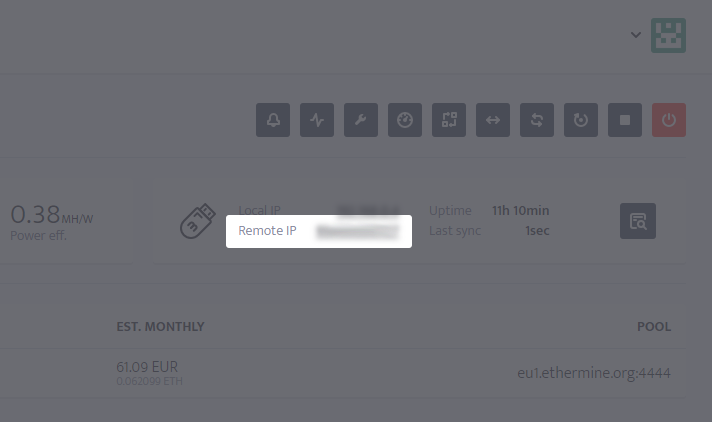 Enter your remote IP to the last field in settings section.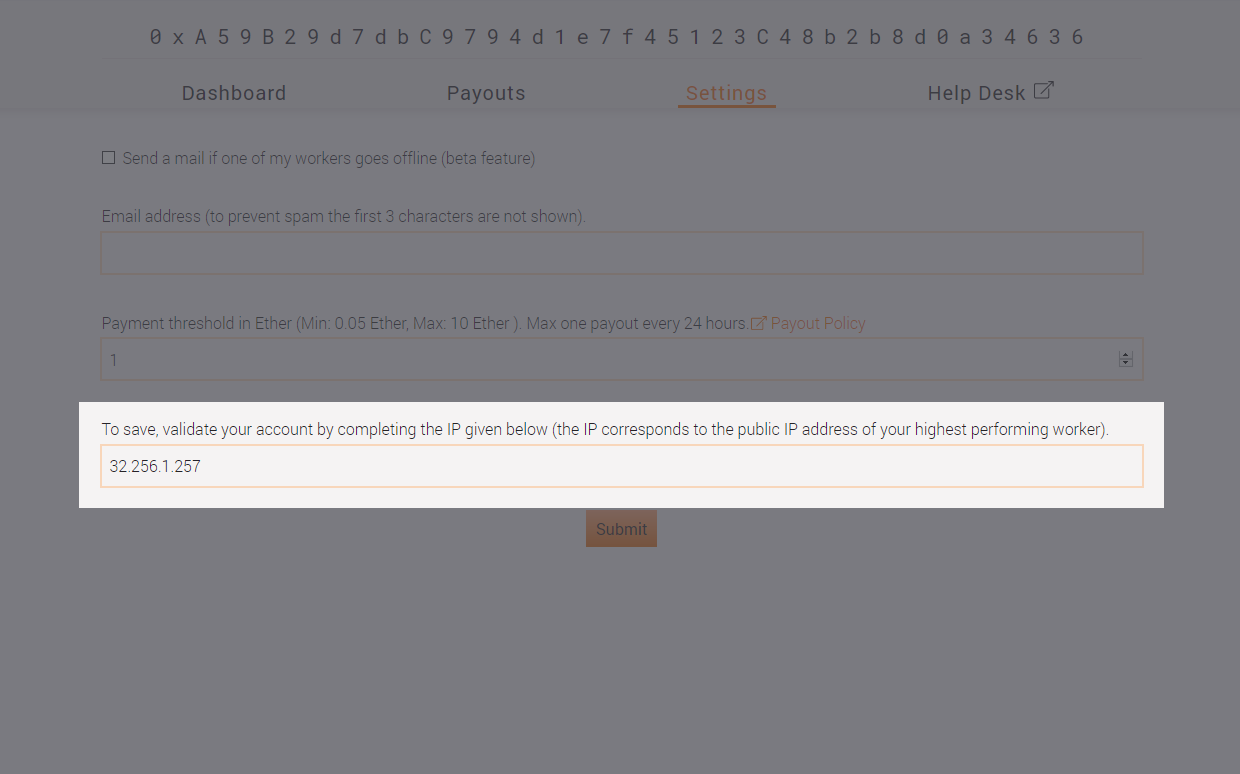 Click on [SUBMIT] to save changes.
If you will have troubles saving the proper settings, you will need to get in touch with Ethermine's support team.
It's easy to get started and it's free
Use minerstat software and improve your mining operation
Sign up for free