How to duplicate worker?
You can duplicate a worker on your minerstat dashboard with a few simple clicks.
Navigate to workers' list
Click on selection box of the worker that you want to duplicate (you must select only one worker)
Click on the button for bulk action
Click on Duplicate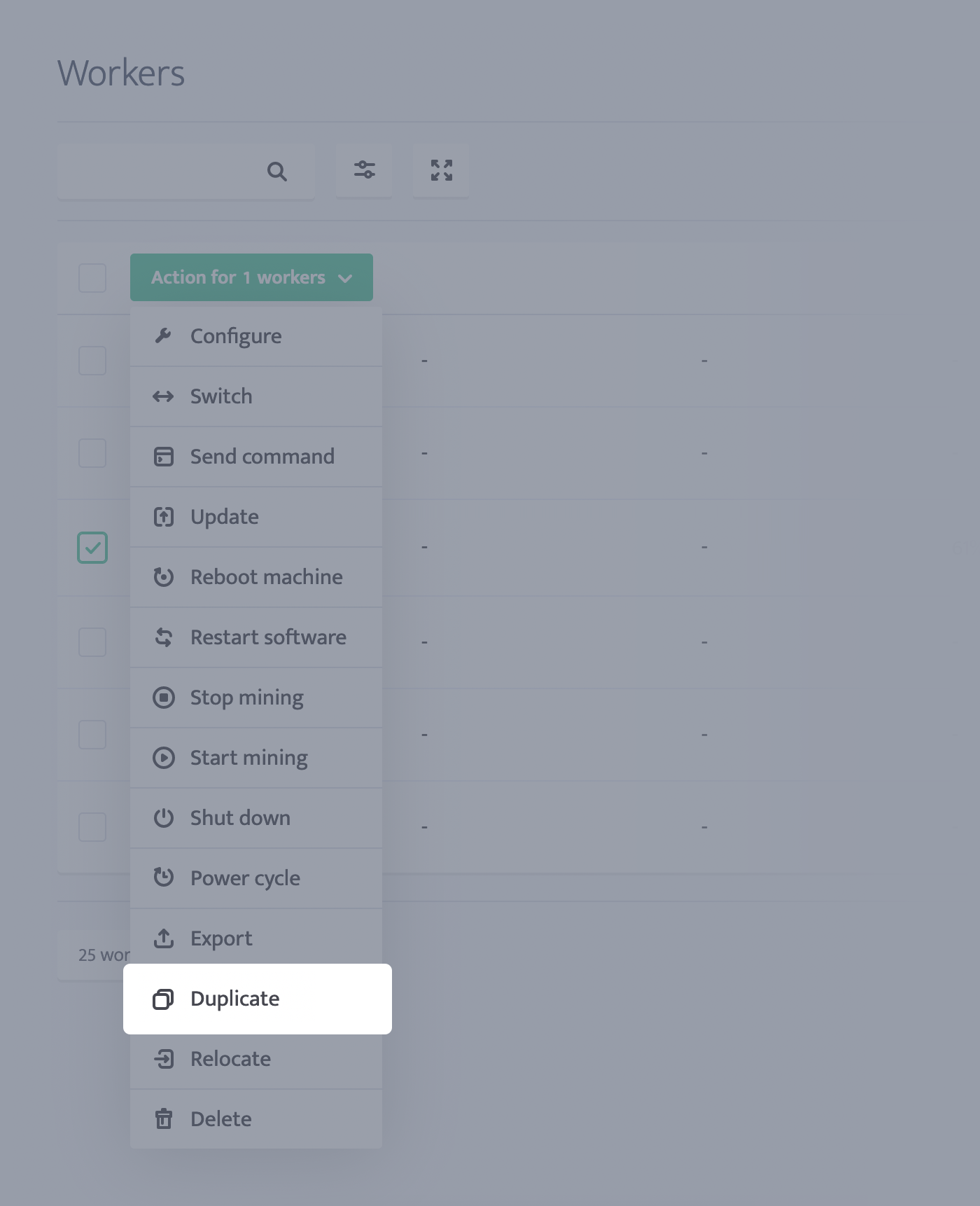 A new worker with exact same configuration, overclocking profile, profit switch settings, etc. will be added to your dashboard.
Revolutionize your mining operation with minerstat
It's easy and free to get started. Monitor, manage, and optimize your mining rigs with our powerful platform.
Sign up for free now