How to create public profile?
If you want to show your profile publicly, follow the next steps:
Open Settings.
Navigate to Public profile tab.
Select Enabled.
Click on Generate new.
Click on Save changes.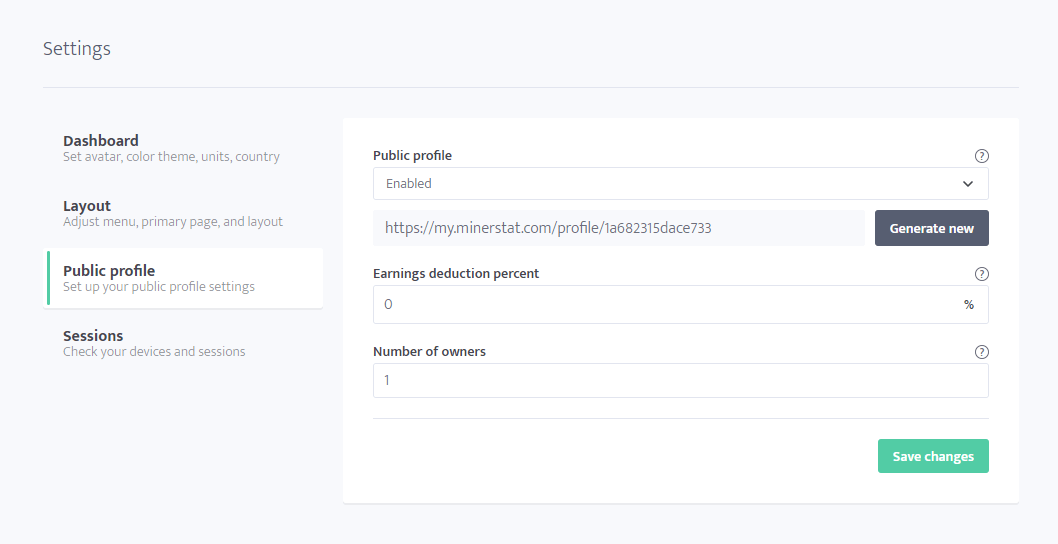 A unique URL at which you can access your public profile will be generated for you. For more safety, the unique identifier in URL isn't connected to your access key. If you don't want your profile to be public anymore, you can just select "Disabled" and "Save changes" you are back to private mode. If you wish to change the unique identifier in URL, you can click on "Generate new" and "Save changes" and we will assign you a brand new identifier. Those that were accessing your public profile through the old URL won't know the new URL.
Before you set up your public profile, we recommend you to active your 2FA.
Public profile
Your public profile will be available on the provided and link. It will show a short summary and a list of all workers.

It's easy to get started and it's free
Use minerstat software and improve your mining operation
Sign up for free