Balance monitoring
Balance monitoring was a feature that was discontinued in 2021.
How to see how much I have mined?
You can see how much you have mined so far on the pool's official website.
Open the pool's website and enter your wallet address to the search field. Besides the reward you have mined the pool will also show you your hashrate and other mining-related information that will help you check if your mining is in order. If you aren't able to see the worker on the pool right away, give it a few minutes as some pools take up to 30 minutes to show your worker for the first time.
For some pools we have a quick access to pool's dashboard available from the worker's profile (go to workers list and click on worker's name or the eye icon to reach the worker's profile).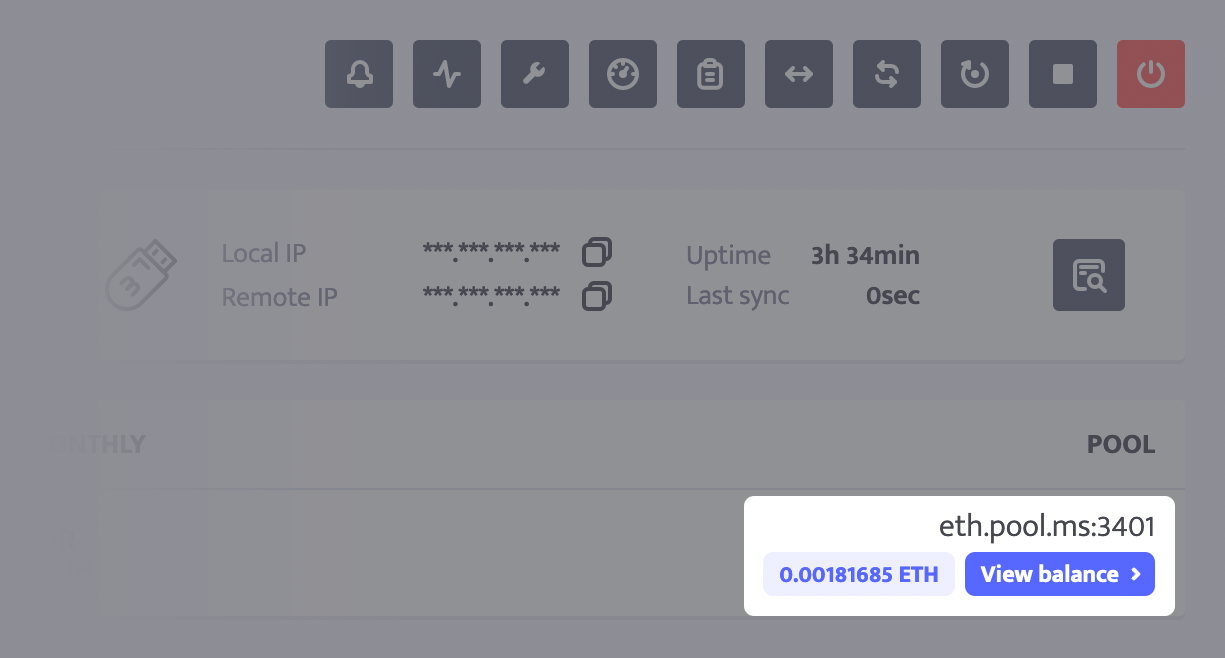 Click on the wallet icon will bring you to the pool's dashboard or website where you can check:
Your current balance of coins you mined
Payout schedule of the pool
All other pool related information
How often should I monitor the balance on the pool?
When you start mining you should be certain that your worker is detected on the pool properly. So when you first connect, make sure to check several times until you see your worker on the pool. After that, it is recommended to check the balance on the pool every few days, so you can know everything is running as it should. Some pools allow you to set up notification if pool can't detect worker anymore.
Revolutionize your mining operation with minerstat
It's easy and free to get started. Monitor, manage, and optimize your mining rigs with our powerful platform.
Sign up for free now