How to access logs on msOS mining OS?
The log files on msOS can be found in the /dev/shm/miner.log folder. You can access and read them by accessing the console or download them via SFTP. If you decide for the latter, we suggest using Filezilla.
Filezilla
Follow the next steps:
Download Filezilla.
Install it and open it.
Open Site Manager.
Create new site - you can name it as you like, for example, your rig's name.

Protocol: SFTP
Host: Your rig's local IP
Connection: Regular
Username: minerstat
Password: msos

Connect to the server.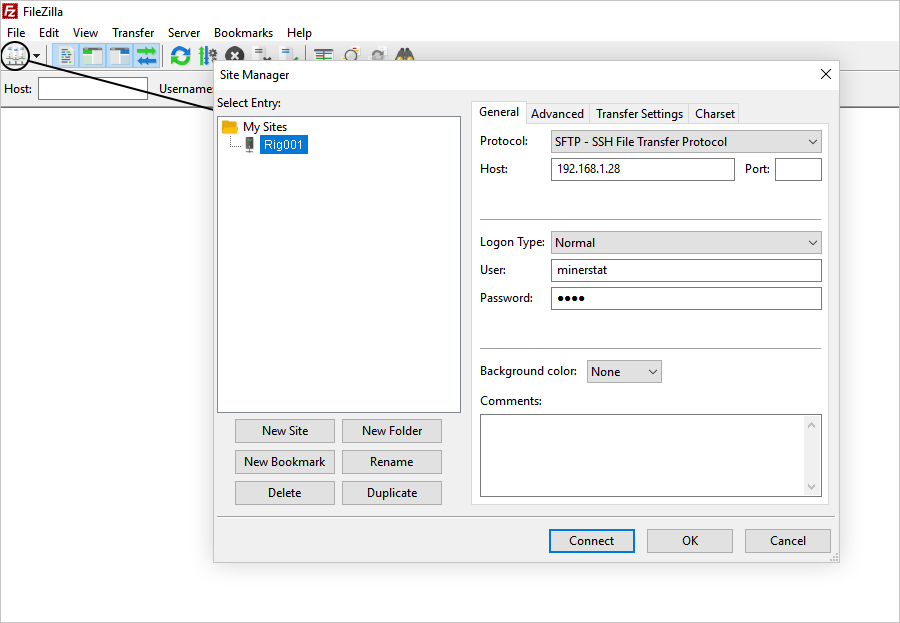 Once you are connected navigate to path /dev/shm and you will be able to download miner.log to your personal computer.
Was this article helpful?