Can I change IP address of ASIC worker?
Yes, you can - open your workers list and find your ASIC worker. After that, click on the pencil icon to edit the worker.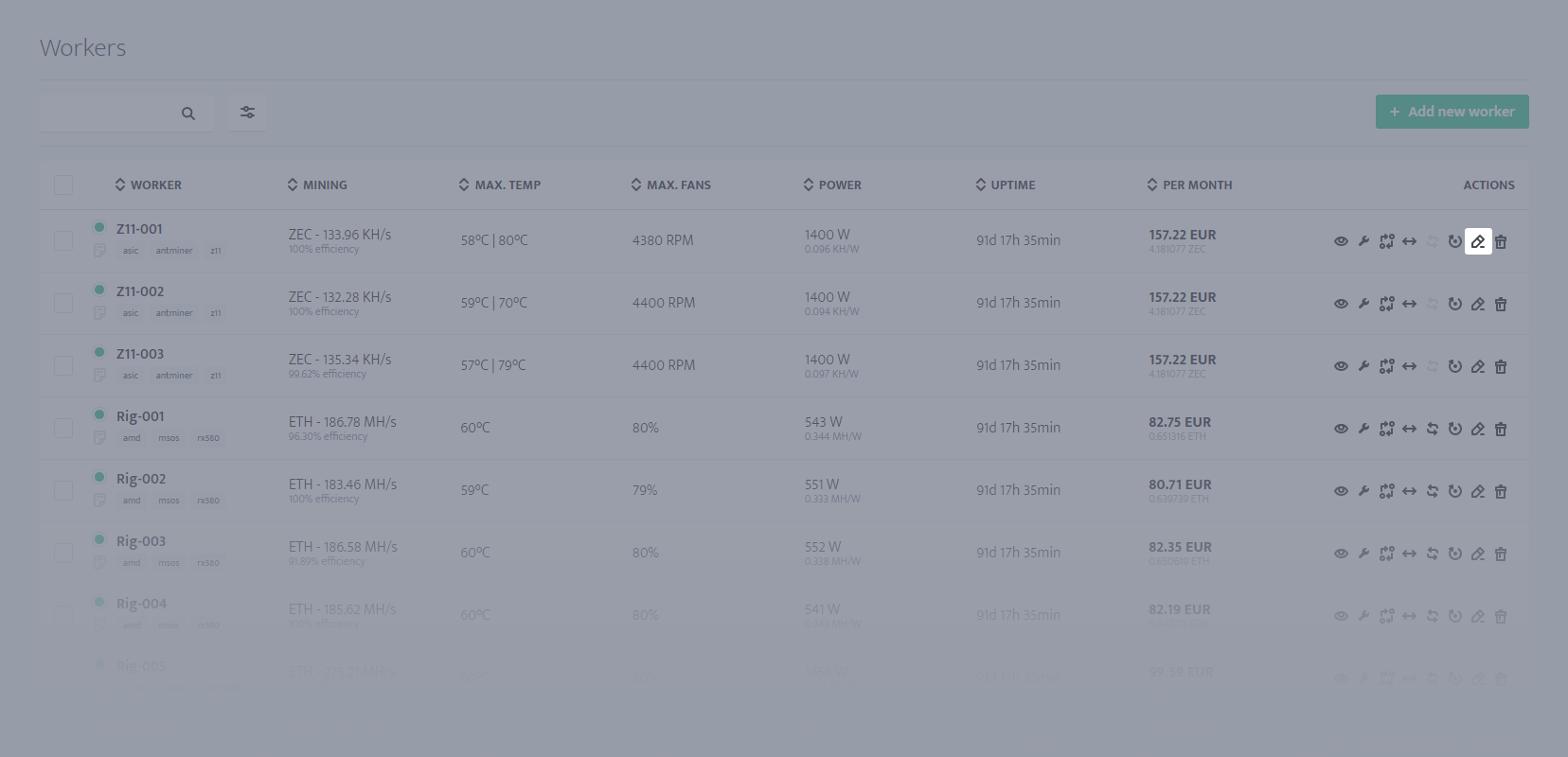 This option will allow you to:
Rename your worker;
Change ASIC's local IP;
Change ASIC's username;
Change ASIC's password.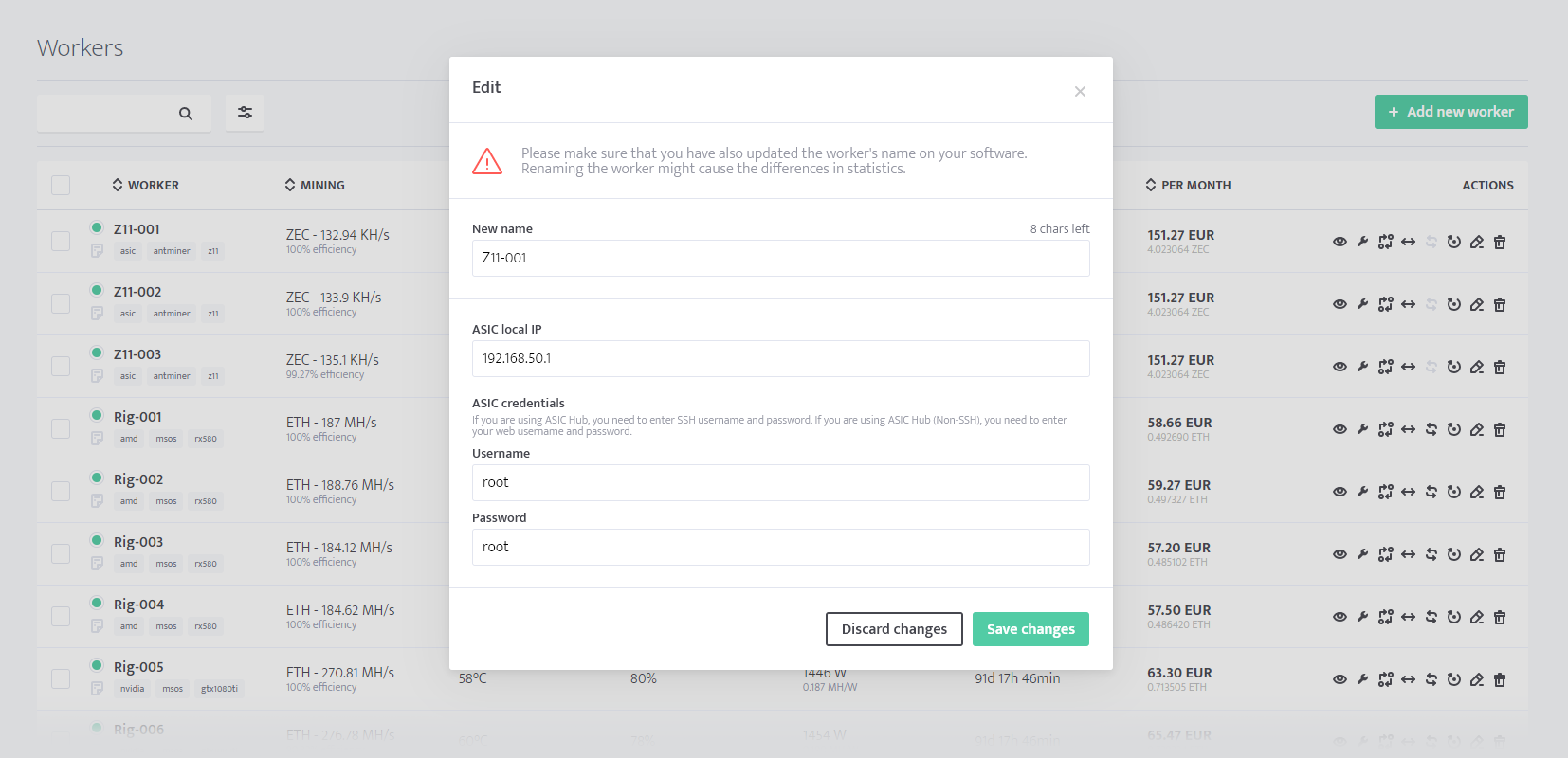 Was this article helpful?