How to get 100+ Mh/s with Radeon VIIs?
With TeamRedMiner's new "C" kernels there is an option to get more than 100 MH/s with Radeon VII cards.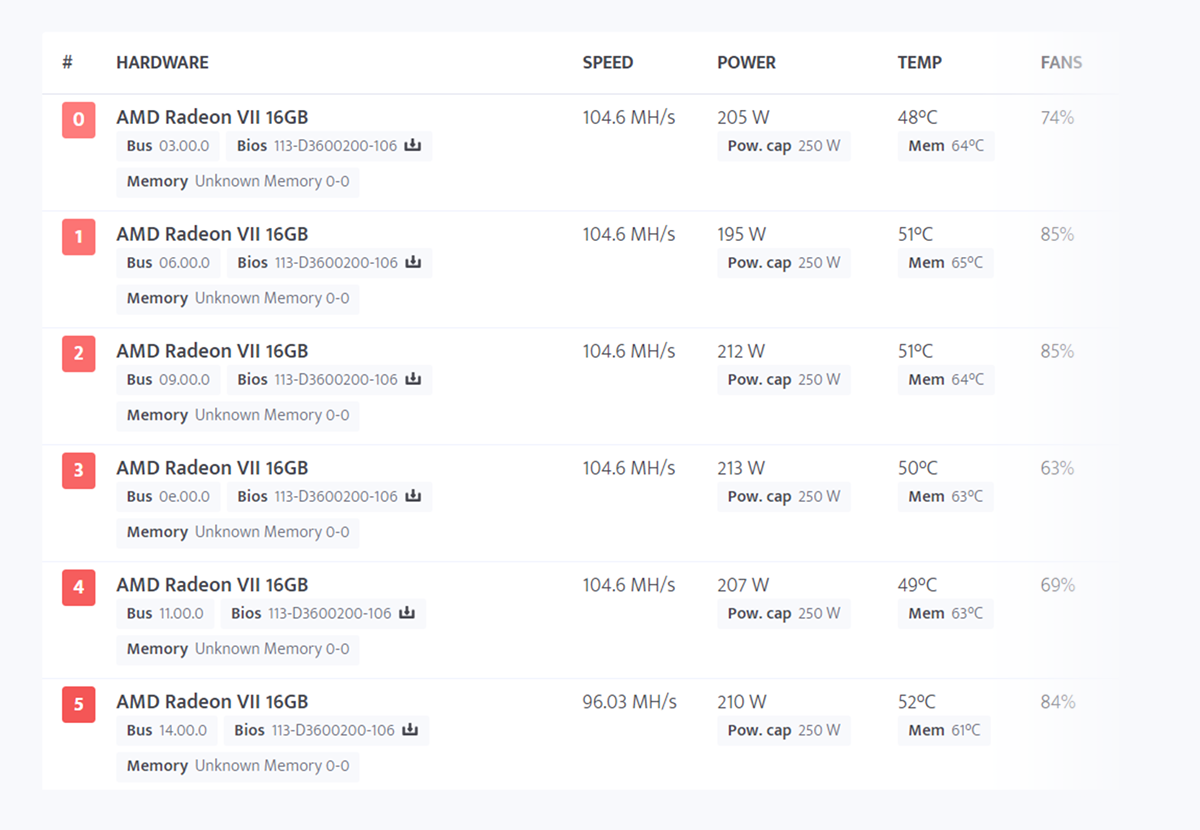 Settings on msOS - The easier way
On msOS, we have prepared a simple command viiboost which will prepare settings for you. Follow the next steps:
Go to minerstat console and enter viiboost or send viiboost command through workers' list bulk actions. Your rig will be rebooted after command is accepted.
Select TeamRedMiner for your default mining client (and edit config if needed) and save changes.
Settings on other Linux systems - The standard way
You can use this boost on other Linux systems as well. If the mining OS that you are using doesn't have a special command, you can follow the next steps on any Linux based mining OS to reach the same effect:
Enter command: sudo nano /etc/default/grub
Once you enter the grub, change the grub line from GRUB_CMDLINE_LINUX_DEFAULT="quiet to GRUB_CMDLINE_LINUX_DEFAULT="quiet amdgpu.vm_block_size=10 amdgpu.vm_size=1024
Press Ctrl + O and then Enter to confirm.
Press Ctrl + X and then Enter to close grub.
To update grub, enter command: sudo update-grub2
Reboot the rig.
ClockTune & AMD Memory Tweak values
You can use these typical values for Hynix memory:
Core clock: 1600 MHz
Core voltage (VDD): 900 mV
Memory clock: 1000 MHz
Fan speed: 100%
AMD Memory Tweak timings: --ref 7500 --rtp 6 --rrds 3 --faw 12 --ras 19 --rc 30 --rcdrd 11 --rp 11 (you can edit timings directly from your minerstat dashboard » Tools » AMD Memory Tweak)

Full tuning guide is also available on TeamRedMiner's GitHub.
Revolutionize your mining operation with minerstat
It's easy and free to get started. Monitor, manage, and optimize your mining rigs with our powerful platform.
Sign up for free now