How to disable Windows login screen?
To disable Windows login screen type netplwiz in your Windows search and press Enter to enter the settings.
Uncheck (disable) Users must enter a name and password to use this computer.
Click OK.
The system will ask you for your password - enter it and click OK.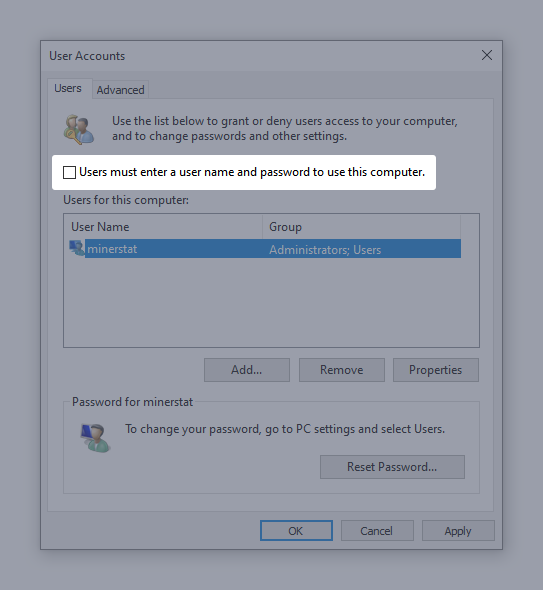 Additionally, navigate to:
Settings
Accounts
Sign-in options
Make sure the following settings are set:
Require sign-in: If you have been away, when should Windows require you to sign in again? Never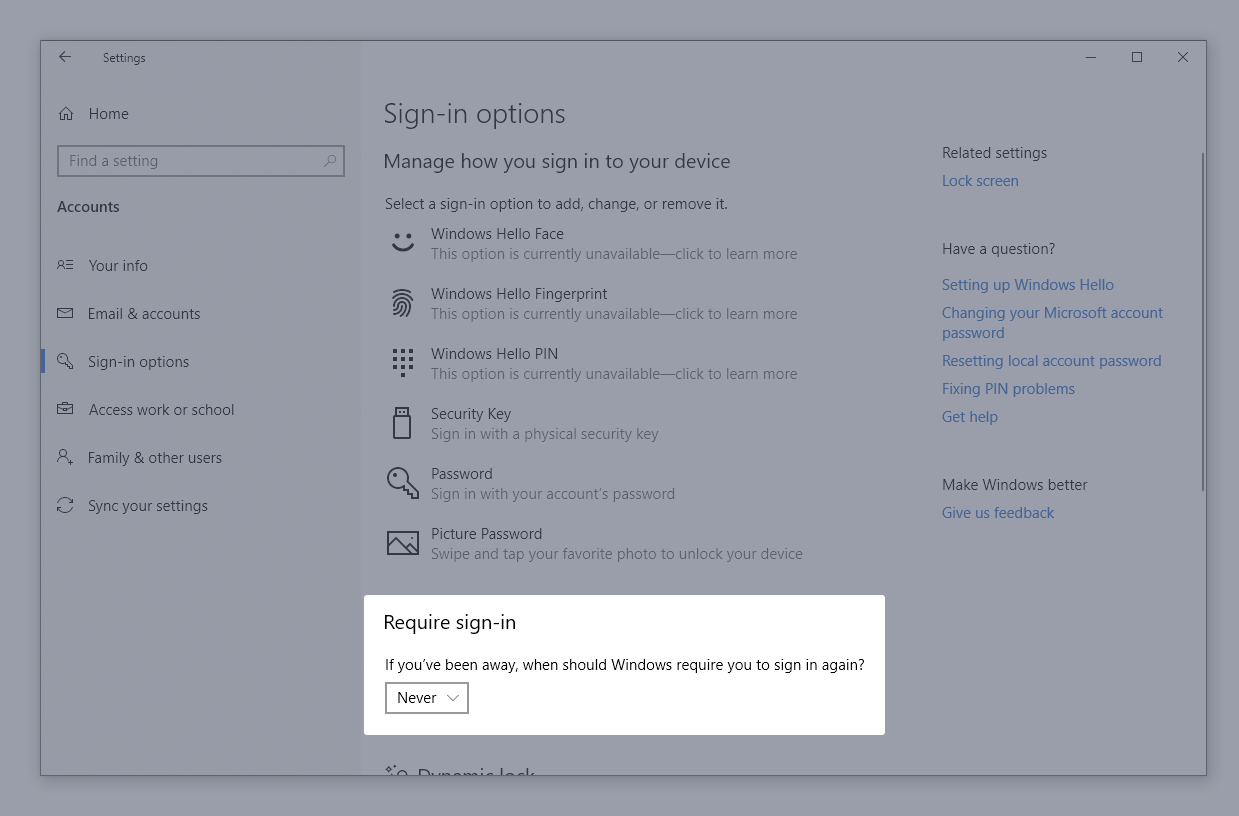 A reboot might be required for new settings to get applied.
Revolutionize your mining operation with minerstat
It's easy and free to get started. Monitor, manage, and optimize your mining rigs with our powerful platform.
Sign up for free now