How can I access msOS remotely?
Local access
When you are in the same local network as your rig, you will be able to access msOS by opening the local IP of your rig in your browser. You can find it on your worker's details page or by opening http://YOUR_LOCAL_IP:4200.
You will be automatically logined to the console if you are using default username and password (minerstat/msos).

Remote access
Clicking on the remote IP from your worker's details page will give you a remote access to your rig.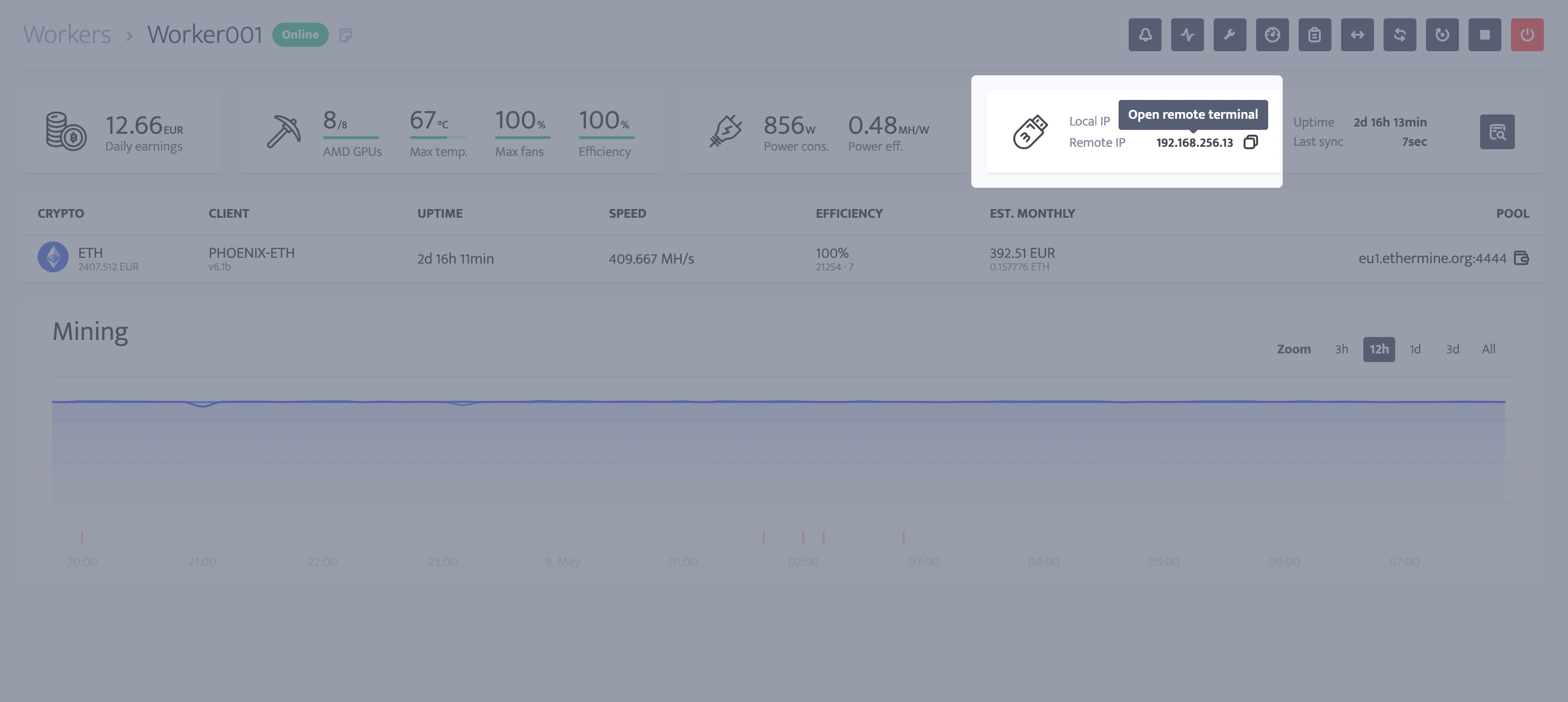 Snapshot
By clicking on the specs icon beside IPs list, a popup with detailed system specifications will open. There will be also a recent snapshot displayed, which you can re-take every 10 seconds.

SSH access via local network
You can also login to your rig via SSH access. Your msOS console login credentials are minerstat as a username and msos as a password. The command to connect via SSH is ssh minerstat@YOUR_RIG_IP.
When connected
Once you are loged in, you can enter mhelp to see all available commands. To see the mining client's output enter agent or miner.
Was this article helpful?