How to profit switch between PPS pools?
You can set up a profit switch between coins but with more and more pools rewards that we are adding to our system, you can now also profit switch between different pools that are mining the same coin.
In this article we will guide you through this procedure and show you an example of how this is done. Since PPS pools are more suitable for switching, this example shows PPS pools. You can add other pools, multi-algo pools, and marketplaces to the switching process as well.
Prepare pools' stratum addresses
Like with every profit switch setup, you first need to save your pools' in your address editor.
Binance: etchash.poolbinance.com:1800
Ezil: eu.ezil.me:3443
F2Pool: etc.f2pool.com:8118
HiveOn: etc.hiveon.net:8888
Prepare wallets
Depending on what pool requires, you will need your ETC wallet address or username/mining name on that pool.
Binance: Mining account name
Ezil: ETC wallet
F2Pool: ETC wallet or username
HiveOn: ETC wallet
Set up profit switch
Now that you have all addresses ready and saved in your address editor, you can navigate to profit section of your worker.
Options
Make sure that you select correct options.
Hashrate and power consumption
Enter the hashrate of your rig.
Other settings
Lastly enter other settings.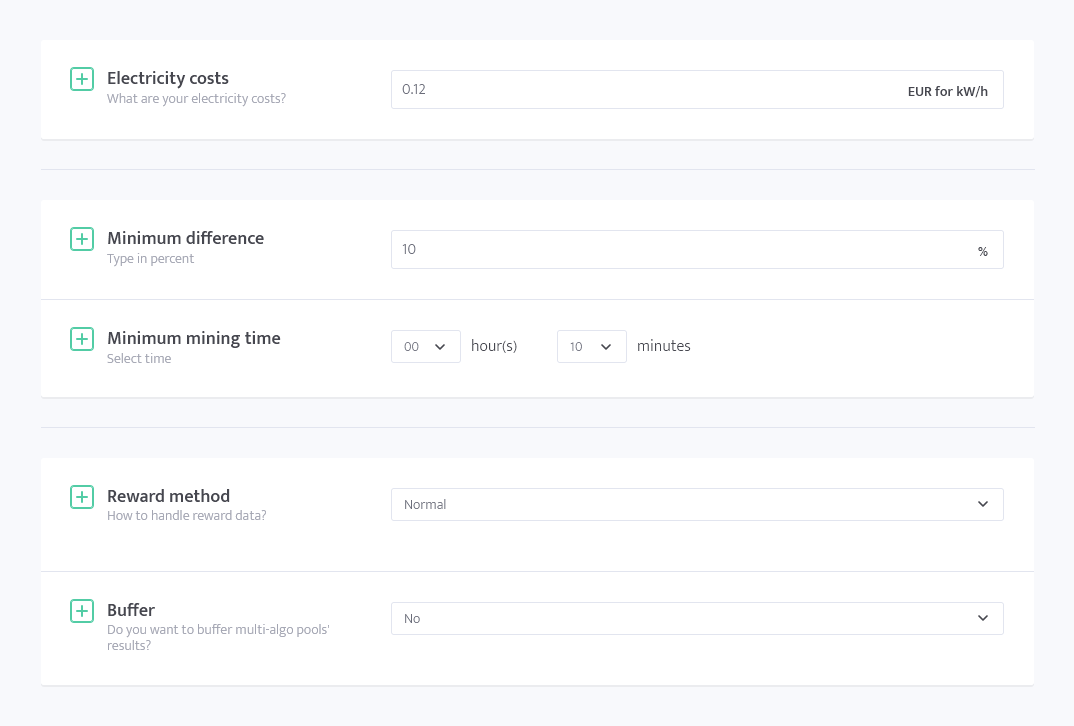 Save changes.
Worker's config
Activate profit switch in your worker's config.

Revolutionize your mining operation with minerstat
It's easy and free to get started. Monitor, manage, and optimize your mining rigs with our powerful platform.
Sign up for free now