How to delete account at minerstat?
You can delete minerstat account by navigating to Settings and selecting Delete account.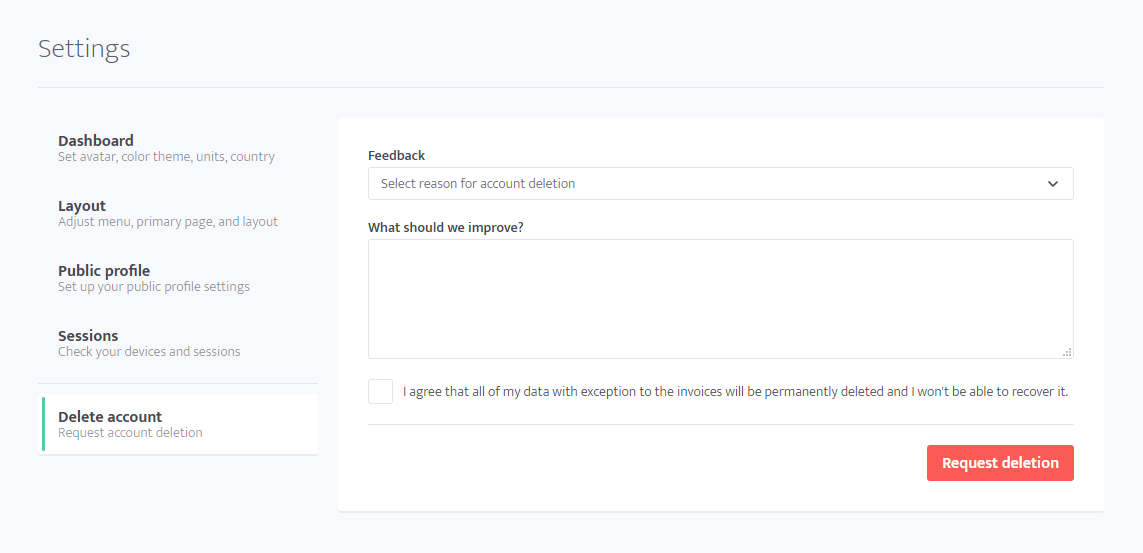 A form for deleting account will open up and we will ask you for a feedback and suggestions to improve the service. You can request data deletion even withour providing the feedback, but we will appreciate it if you do.
You will need to agree that all of your data with exception to the invoices will be permanently deleted and you won't be able to recover it. If you were a paying customer, we will need to keep the bare minimum data that you provided for issuing an invoice. This data is stored with our invoicing partner Quaderno.
After you request the deletion of your account, we will contact you and ask you to confirm your request. Once you will confirm the request, we will permanently delete your account and all historical data associated with it. You will be notified about the deletion to your e-mail.
Active paying accounts can't delete their accounts until their active subscription expires.
Revolutionize your mining operation with minerstat
It's easy and free to get started. Monitor, manage, and optimize your mining rigs with our powerful platform.
Sign up for free now