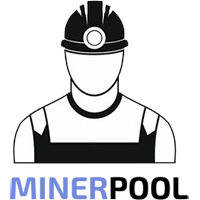 Minerpool Minerpool NEOX
MINERPOOL is Pay-per-Last-N-Shares pool for mining NEOX. Data provided by the MINERPOOL API.
How do you feel about
Minerpool
today?
Thank you for sharing!
Come again tomorrow.
| Data | Value |
| --- | --- |
| Algoritmus: | KAWPOW |
| MINERPOOL NEOX pool hashrate | 37.2199 GH/s |
| Price for 1 NEOX: | 0.00284299 USD |
Top Mining OS
Boost efficiency for small or large-scale mining operations with the leading mining OS.
NEOX ár
Időszak
Becs- jutalom
Becs- jövedelem
Költségek
Becs- nyereség
Aktuális 7 napig
-
--
--
--
Aktuális 30 napig
-
--
--
--

Történelmi adat
Jogi nyilatkozat: A bányász ​​kalkulátor eredményei az adott coin aktuális nehézségén, blokk jutalmán és árfolyamán alapuló becslés. Hibák előfordulhatnak, ezért a befektetési döntését nem ennek a kalkulátornak az eredményein kell alapulnia. Legújabb frissítés:
25 Sze 2023 5:40
Maximize Your Mining Profit with MINERPOOL NEOX
Ready to start mining MINERPOOL NEOX and optimize your profits? Join minerstat and explore the most effective mining software options to boost your hashrate and earnings.
Start Mining MINERPOOL NEOX