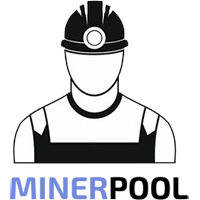 Minerpool Minerpool FLUX
MINERPOOL is Pay-per-Last-N-Shares pool for mining FLUX. Data provided by the MINERPOOL API.
How do you feel about
Minerpool
today?
Thank you for sharing!
Come again tomorrow.
| Data | Value |
| --- | --- |
| Algorithm: | Equihash(125,4) |
| MINERPOOL FLUX pool hashrate | 377.1601 KH/s |
| Price for 1 FLUX: | 0.5302 USD |
Top Mining OS
Boost efficiency for small or large-scale mining operations with the leading mining OS.
FLUX price
Period
Est. reward
Est. income
Costs
Est. profit
Current for 7 days
-
--
--
--
Current for 30 days
-
--
--
--
Historical data
Disclaimer: Results from mining calculator are estimation based on the current difficulty, block reward, and exchange rate for particular coin. Errors can occur, so your investment decision shouldn't be based on the results of this calculator. Latest update:
29 Nov 2023 14:20
Maximize Your Mining Profit with MINERPOOL FLUX
Ready to start mining MINERPOOL FLUX and optimize your profits? Join minerstat and explore the most effective mining software options to boost your hashrate and earnings.
Start Mining MINERPOOL FLUX