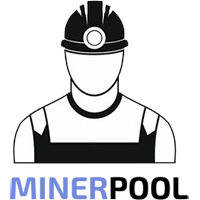 Minerpool Minerpool FIRO
MINERPOOL is Pay-per-Last-N-Shares pool for mining FIRO. Data provided by the MINERPOOL API.
How do you feel about
Minerpool
today?
Thank you for sharing!
Come again tomorrow.
| Data | Value |
| --- | --- |
| Algoritma: | FiroPoW |
| MINERPOOL FIRO pool hashrate | 1.0165 GH/s |
| Price for 1 FIRO: | 1.3375 USD |
Top Mining OS
Boost efficiency for small or large-scale mining operations with the leading mining OS.
FIRO fiyat
Dönem
Tahmini ödül
Tahmini gelir
Maliyetler
Tahmini kar
30 günlük cari
-
--
--
--
Tarihsel veriler
Feragat: Madencilik hesaplayıcısının sonuçları, mevcut zorluk derecesi, blok ödülü ve belirli bir kripto para için döviz kuruna dayalı tahminlerdir. Hatalar meydana gelebilir, bu nedenle yatırım kararınız bu hesap makinesinin sonuçlarına dayalı olmamalıdır. Son güncelleme:
10 Haziran 2023 23:50
Maximize Your Mining Profit with MINERPOOL FIRO
Ready to start mining MINERPOOL FIRO and optimize your profits? Join minerstat and explore the most effective mining software options to boost your hashrate and earnings.
Start Mining MINERPOOL FIRO