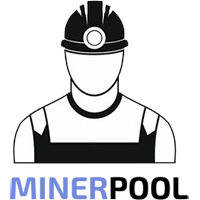 Minerpool Minerpool FIRO
MINERPOOL is Pay-per-Last-N-Shares pool for mining FIRO. Data provided by the MINERPOOL API.
How do you feel about
Minerpool
today?
Thank you for sharing!
Come again tomorrow.
| Data | Value |
| --- | --- |
| Algoritmo: | FiroPoW |
| MINERPOOL FIRO pool hashrate | 135.3362 MH/s |
| Price for 1 FIRO: | 1.4703 USD |
Top Mining OS
Boost efficiency for small or large-scale mining operations with the leading mining OS.
Precio de FIRO
Período
Recompensa estimada
Ingresos estimados
Costos
Rentabilidad estimada
Últimas 24 horas
-
--
--
--
Últimos 7 días
-
--
--
--
Actual por 7 días
-
--
--
--
Actual por 30 días
-
--
--
--

Datos históricos
Aviso legal: Los resultados de la calculadora de minería son estimativos y se basan en la dificultad, la recompensa de bloque y la tasa de cambio de la moneda particular actuales. Pueden producirse errores, por lo que su decisión en cuanto a la inversión no se debe basar solamente en los resultados de esta calculadora. Última actualización:
4 Oct. 2023 8:00
Maximize Your Mining Profit with MINERPOOL FIRO
Ready to start mining MINERPOOL FIRO and optimize your profits? Join minerstat and explore the most effective mining software options to boost your hashrate and earnings.
Start Mining MINERPOOL FIRO