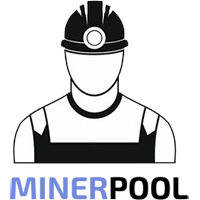 Minerpool Minerpool FIRO
MINERPOOL is Pay-per-Last-N-Shares pool for mining FIRO. Data provided by the MINERPOOL API.
How do you feel about
Minerpool
today?
Thank you for sharing!
Come again tomorrow.
| Data | Value |
| --- | --- |
| アルゴリズム: | FiroPoW |
| MINERPOOL FIRO pool hashrate | 1.1112 GH/s |
| Price for 1 FIRO: | 1.2922 USD |
Top Mining OS
Boost efficiency for small or large-scale mining operations with the leading mining OS.
FIROの価格
過去のデータ
お断り:マイニング電卓での結果は、特定のコインの現在の難易度、ブロック報酬、為替レートに基づいて推定されています。エラーが発生する場合がありますから、この計算結果に基づいて投資に関する判断を行うべきではありません。 最新アップデート:
10 6月 2023 9:40
Maximize Your Mining Profit with MINERPOOL FIRO
Ready to start mining MINERPOOL FIRO and optimize your profits? Join minerstat and explore the most effective mining software options to boost your hashrate and earnings.
Start Mining MINERPOOL FIRO